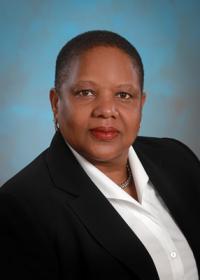 Muddy Roads Blue Skies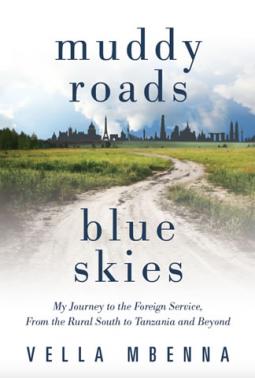 My Journey to the Foreign Service, From the Rural South to Tanzania and Beyond
When you buy my book, if you could post a review on Amazon, I would be grateful.

Muddy Roads Blue Skies is an uplifting memoir and self-help guide about the power of perseverance, resilience, family, and faith. If you are just starting out in your career and looking for guidance, or unsure what your next step should be, or you feel trapped inside a lackluster life that no longer feels like your own, this book is for you.
Vella Mbenna is living proof that where you start out doesn't have to be where you end up. As a child, Vella spent countless hours lying under the sprawling oak tree in her parents' yard. She loved to gaze up at the clouds and dream of exploring the world beyond the muddy red-clay back roads of her rural Georgia hometown. But after a failed marriage left her broke, without a career, and with a child to care for on her own, those dreams seemed as far away as the jets she once watched etch trails across the southern sky.
Desperate and determined to make a better life for herself and her son outside of small-town USA, Vella accepted a position with the Foreign Service. Not even in her wildest dreams did Vella imagine she would become a U.S. Diplomat. Nevertheless, she jumped at the chance. It would prove to be a long and arduous journey, during which Vella was forced to battle prejudice, sexism, cronyism, and numerous professional setbacks. But even in the face of these seemingly insurmountable obstacles, Vella refused to give up.
Over the course of her highly successful 26-year career with the Foreign Service, Vella advanced through the ranks, becoming a leader and realizing her full potential. She served her country with the highest distinction, earning a Heroism Award for her actions after the 1998 suicide bombing of the U.S. Embassy in Dar es Salaam, Tanzania, and the annual Equal Employment Opportunity Award in 2015, from the Secretary of State for her passion and commitment to ensuring all were treated fairly at the U.S. Embassy in Tunis, Tunisia, her last assignment before retiring.
Muddy Roads Blue Skies is Vella's inspiring, deeply personal account of her amazing journey from rural Georgia to the far reaches of the globe. She reveals the strongly held beliefs and principles that helped her press on, even when times seemed the darkest. She shares the beauty and wonder of the many different countries, people, and cultures she experienced during her time as a diplomat. And she offers hard-won advice for navigating the often discouraging and perilous path to success.
No matter where you are in life right now, you can still go further, aim higher, and reach your highest calling. Part motivational memoir, part how-to success guide, part tribute to the power of the human spirit, Muddy Roads Blue Skies is a compelling read filled with self-help wisdom, remarkable insights, and invaluable life lessons that will give you the advice, inspiration, and most of all, the hope that you need to succeed.
Readers will discover:
How to find courage when your path is uncertain.
Why adversity is a catalyst for personal growth.
How to strive for a better life without forgetting where you come from.
How to harness the power of prayer during life's challenges.
What you can do to accelerate your career (or leap into a new one).
How to overcome sexism, prejudice, classism, or any other form of oppression.
What you can do to strike a true work/life balance.
And how to motivate yourself from within and keep the fire burning.

Read an excerpt from Chapter 2: Risk
Read an excerpt from Chapter 4: Resilience
Read an excerpt from Chapter 10: Forgiveness
"What a story. As a long-serving Tanzania diplomat, I found the book Muddy Roads Blue Skies remarkable and [filled with] insightful reflections on the realities of Foreign Service. I have been extremely touched by Vella's ordeal with the U.S. Embassy bombing in Dar es Salaam and the courage to tell the story as a survivor than ever before. It is a must-read for young and old alike, 'as living your dream requires patience and perseverance."
—Amb. Liberata Mulamula, former Tanzania Ambassador to the USA